Price Includes: Fins, Leash, Free Shipping, and Fusion Warranty!
****NEW BOARDS NOW AVAILABLE

****
Best wax to use: Cool Water Sticky Bumps
Visit ZEFR Boards often for the latest products, collaborations, and news about our "Next Generation" FOAM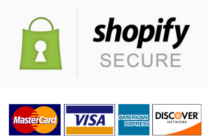 Our FUSION WARRANTY covers three specific events. The three events are, 1. Delamination-the board becomes unglued and separates into three different layers. 2. Heat bubbles- the outside layer of the board develops little air bubbles or air pockets, causing further damage to the board. 3. Water logging-the boards inner core, chamber or foam becomes saturated with water. Water may enter through any opening in the outside layer making the board too heavy to ride. The ZEFR Fusion board's manufacturing process includes heat and high pressure giving us the rigidity needed for the boards long lifespan. This board building process allows for and may cause the outside board layer to have blemishes, small indentations or what we call scarring. None of these issues will affect the performance of the board and they are NOT included as manufacturer defects and are NOT covered under any warranty. You must keep your receipt as proof of the date of sale. Please contact us through email at info@zefrboards.com. We will respond in a timely manner with instructions for a no cost solution.